Epoxy-resin Prepreg DMD Flexible Laminates
Polyester film with Non-woven fabric
In accordance with GB/T5591.3.1-2008
Description: Epoxy-resin Prepreg DMD is a three-layer flexible material, produced by impregnating F-class DMD combined material into heat-resistant epoxy resin, and then cured to B-stage. DMD-P is for short.
Advantage: It has comparatively good heat-resistance, sound dielectrically property and mechanical property. It is compatible with most gels, resins and varnishes. When cured to C-stage in moderate temperature, it will firmly adhere on the surfaces of copper or aluminum metals, without producing any small molecular volatiles.
Application:The DMD-P is suitable for layer insulation of copper foil or aluminums foil on low-tension coils of dry-type transformers as well as suitable for transformer barrier tube, slot and turn-to-turn insulation of B-class and F-class motors and electrical appliances.
Features:
• Thermal class: F(155℃)
• Thickness: 0.13-0.50mm
• Standard width: 1000mm (or according to customers' requirements)
• Color: white, green, blue , pink and according to customers' requirements
• Form: roll, sheet, and strip
• Adhesive property: 180℃±2℃, 10 minutes no delamination, blister, or adhesive flow.
• Certification: UL products certification.
• Superiority: Reasonable price, high quality, prompt delivery, and excellent service.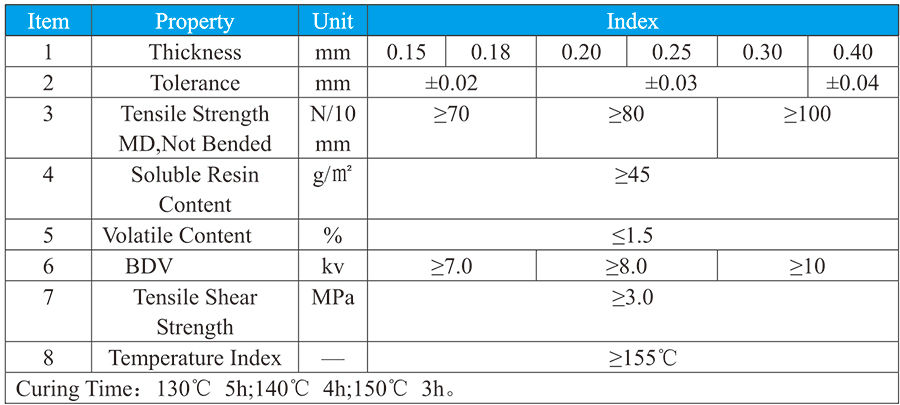 We are excellent Chinese manufacturers. Our products, such as
F-class-Prepreg-DMD-Flexible-Laminates
,polyester film nz,yellow polyester film,polyester film inc,polyester film suppliers, are of excellent quality and affordable. Looking forward to your inquiry。
Related Products
Epoxy-Fiberglass-Mesh-Fabric
H-Class-SHS-Flexible-Laminates